Headmistress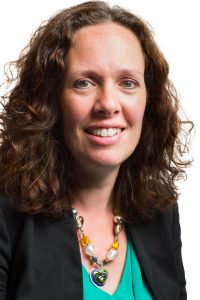 Mrs Zoe Sylvester has 20 years' experience in teaching and leading high quality nursery and early years education, primarily in the independent sector.
Before joining Broadhurst in September 2016, she was for six years Head of the pre-prep school at York House School, in Rickmansworth, Hertfordshire, where she developed an early years setting that was strongly focused upon pupils' personal development, leading to a 'very good' inspection report. She was described by inspectors as a strong leader with a clear vision and plan, who supports her staff.
A believer in the importance of good manners, Mrs Sylvester makes a point of shaking hands and making eye contact with each child every day when they arrive at school. "Children get used to that very quickly and it sets the tone for what we're about", she says.
Born and raised in North London and educated at Channing School, Mrs Sylvester now lives in Hertfordshire with her husband, two dogs and three children.